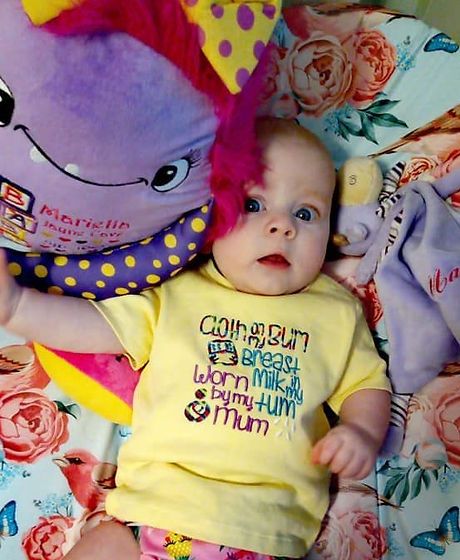 I can't recommend Taylored Stitches highly enough.
I ordered some baby tshirts and a cubbie with our little girl's birth details on and they are beautiful.
There was a bit of a delay due to the distributors when lockdown started which wasn't a problem but we received an extra one off tshirt and a customised comforter as we'd waited which was so kind and an absolute winner with my little one.
Brilliant value.
Amazing quality.
Wonderful customer service.
Ordered Marshmallow and Hugo. Much bigger than I thought they would be and kids absolutely love them. Designed exactly how I wanted. Great communication throughout. Thank u Taylors xx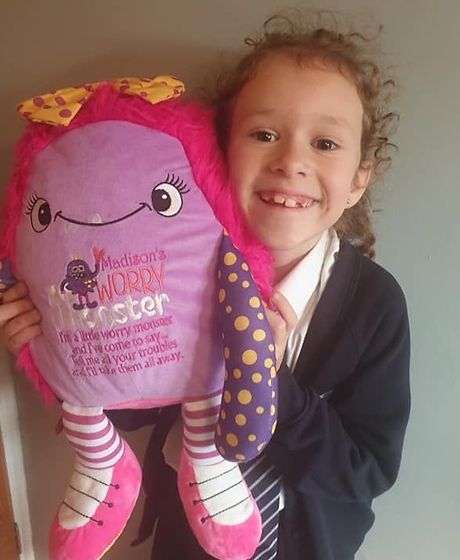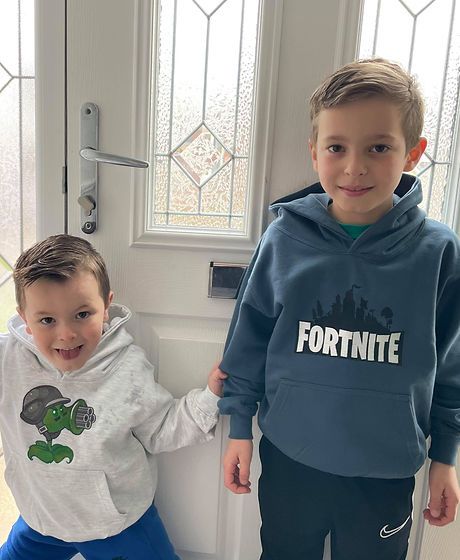 Brilliant quality. Very helpful and adorable designs. Thank you so much. Definitely ordering again <3
Very helpful and friendly I love the worry monsters we bought they are Christmas presents so don't have pics yet but am sure the children will be very happy when they see them on Christmas day and there will be picture to follow cant wait to buy more items xx highly recommend xx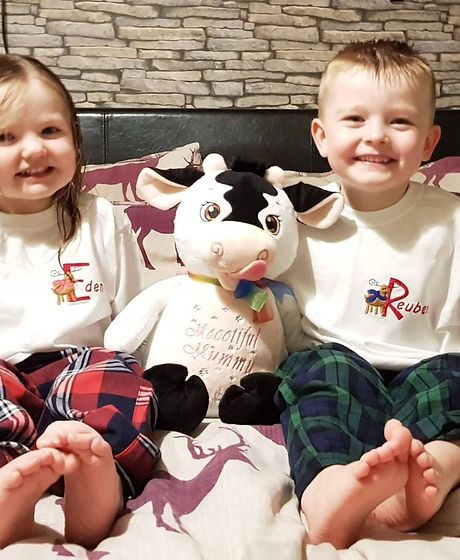 I won a competition to have my child's picture embroidered onto a cushion. The communication throughout was excellent and the cushion was created and posted promptly. The quality and attention to detail was brilliant and my little boy is so so happy with it. It is a lovely keepsake that I am sure we will treasure forever.
We have had many fabulous creations from this
Company, from sweatshirts with logos taken from photographs to hats and coats with names and logos customised by Sarah.
I couldn't recommend Taylored Stitches highly enough. Their quality and service is second to none.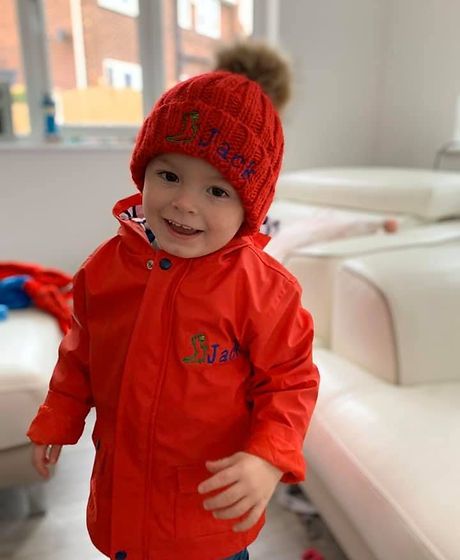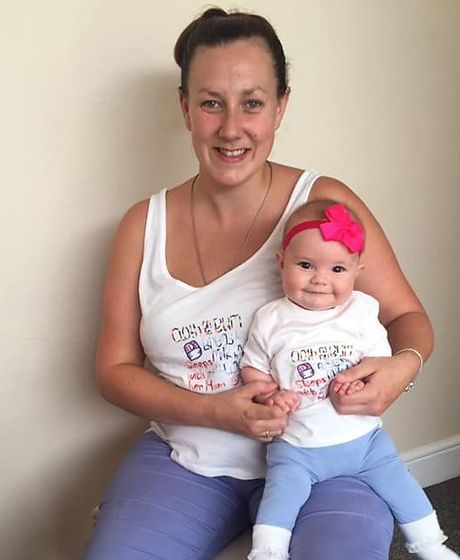 Was happy to change the tiniest details in my custom order! Good value and very pleased will definitely be buying more in next size! Thanks
I bought an embroidered double pom pom hat for my daughter. Communication was great as I wasn't sure which size to go for and all my questions were answered quickly. I asked for a snail to be added to the hat and this wasn't a problem at all. I was given lots of options to choose from and we ended up with the perfect hat for my daughter.
Couldn't recommend Taylored Stitches more!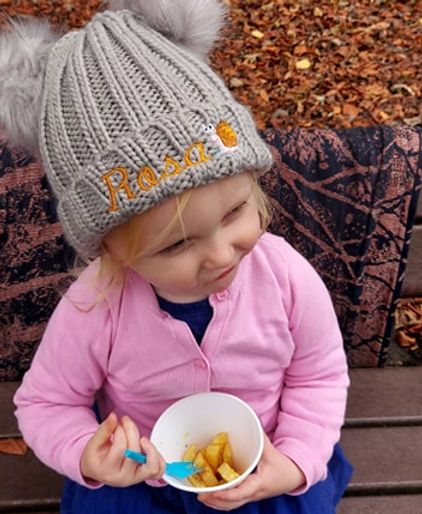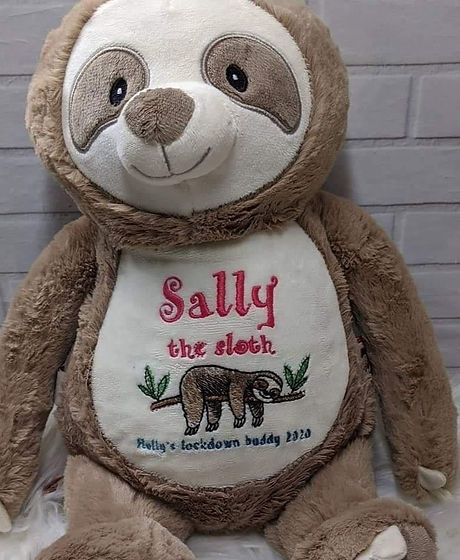 Just received Sally the sloth for my granddaughter. To say I'm pleased is an understatement. It's absolutely adorable. Great product and great service.